Chef Krys White
Executive Chef and Owner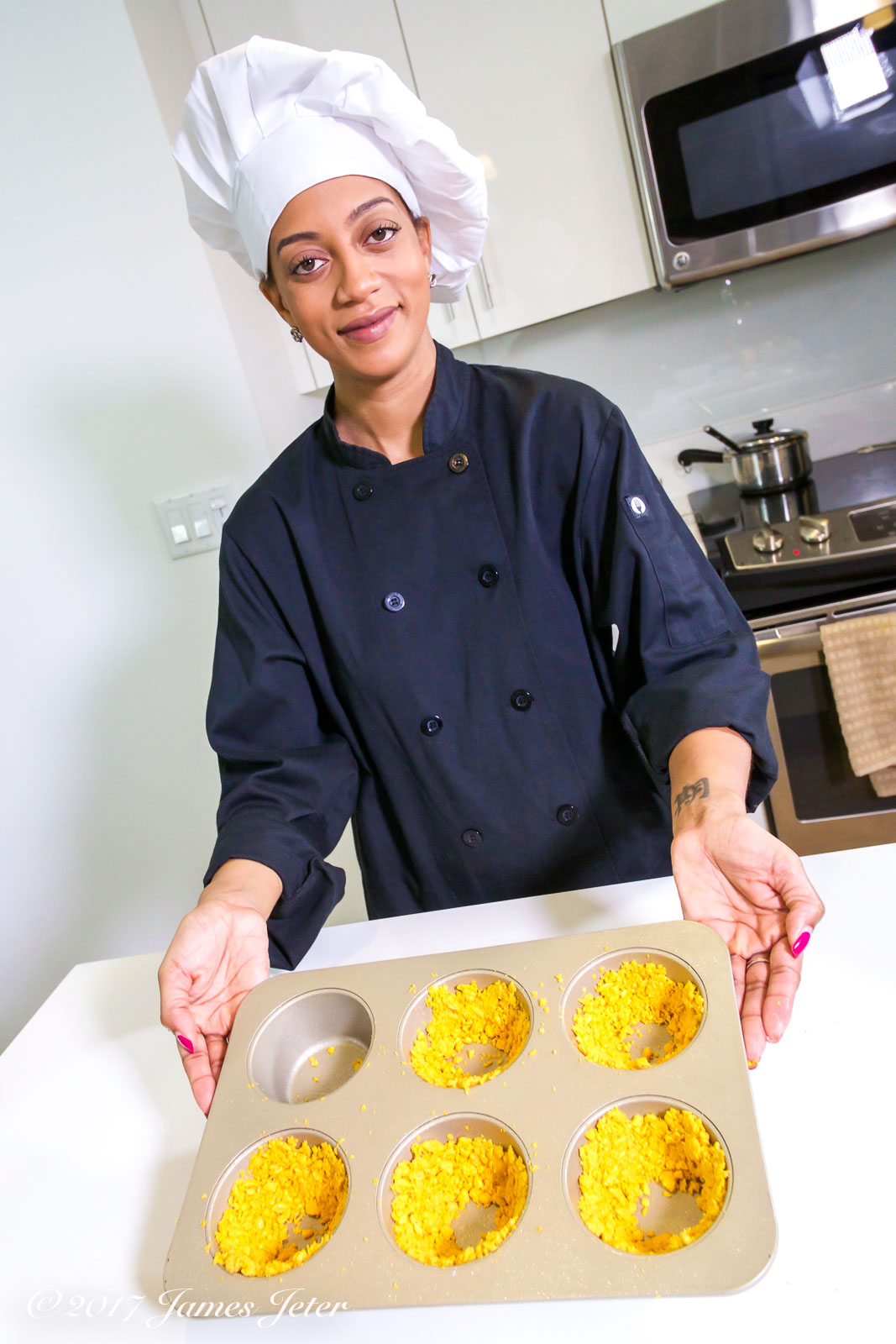 Photo Cred: James Jeter
Chef Krys was in the kitchen at 8 years old; out of necessity. Having been raised on the West Coast, her taste buds were eclectic. She was exposed to many cultures of food at a young age -- something her grandmother couldn't always accommodate and money certainly did not grow on trees. Her grandmother was from the South and cooked black eyes peas, collard greens and cornbread, every day when she got home from school. She has a strained relationship with traditional soul food, because it was common in her household. Although, she knows the ins and outs of dishes like homemade Mac n' Cheese or Fried Chicken so well, you wouldn't know the difference.
Spoiled? Maybe.
She had carte blanche of the kitchen when she came home from grade school. She was supervised just enough so she didn't burn the house down; creating anything from Strawberry Sticky Bread to Pan Seared Rosemary Rubbed Pork Chops.
Three Thousand miles away, in a Reidsville, North Carolina kitchen, Chef Krys would visit most summers, her father's mother, affectionately known as "Grandma Chris" was whipping up her known specialties. She delivered her goods to her local community. She was a Reidsville household name! Ms. Christina Gorrell didn't skip a beat -- leading all the way into her eighties, where she crafted dishes from her garden that made her family happy and her community fall in love with her food more. Some favorites include: Decadent Cheese Biscuits, delectable Fried Apple Pies, Yeast Rolls, Pernil (3 hour Roasted Puerto Rican Pork Butt) Peach and Pear preserves, Collard Greens with Ham Hawks and Chow-Chow (a North Carolina staple akin to relish.)
Chef Krys was in awe watching her southern grandmothers prepare succulent meals large enough to feed armies and intently mimicked the techniques as a child, that now seem to come to her through osmosis. Her Grandmother Chris would garden and grow most of the vegetables and fruits she used to prepare her signature dishes. Her most famed and sought after treat was her fried apple pies. For decades, she made dozens of them yearly. She would freeze them and ship to her family across the country in various states. When she died, she gave Chef Krys the recipe. That was her charge. Having grown up in Sacramento, one of the most diverse cities in the United States, Chef Krys was exposed to many culture's cuisines and re-creation of them became her specialty. She has a unique gift and ability to taste food and recreate its magic in her own kitchen -- no recipe needed -- just her many years of seasoned culinary exposure.
Unique Soul Cuisine, LLC was born out of a need to cater gourmet dishes that take on the worldly concept of soul food, affectionately known as "Street Food." Street food is the heart and soul of various countries cuisine. Here at Unique Soul ,we aim to recreate these simple recipes and turn them into elaborate gourmet dishes that delight the most refined palate.
Flavor and freshness are core values at Unique Soul Cuisine. Organic produce, farm to table meats, coupled with flavorful organic herbs, adorned with innate cultural creativity are at the crux of Unique Soul Cuisine's recipe for success.
We cordially invite you to orally ride the elephants in South Asia while chasing spices along the nibs on your tongue, to experience this flavorful food journey that encapsulates our essence!
We invite you to…
TASTE THE DIFFERENCE!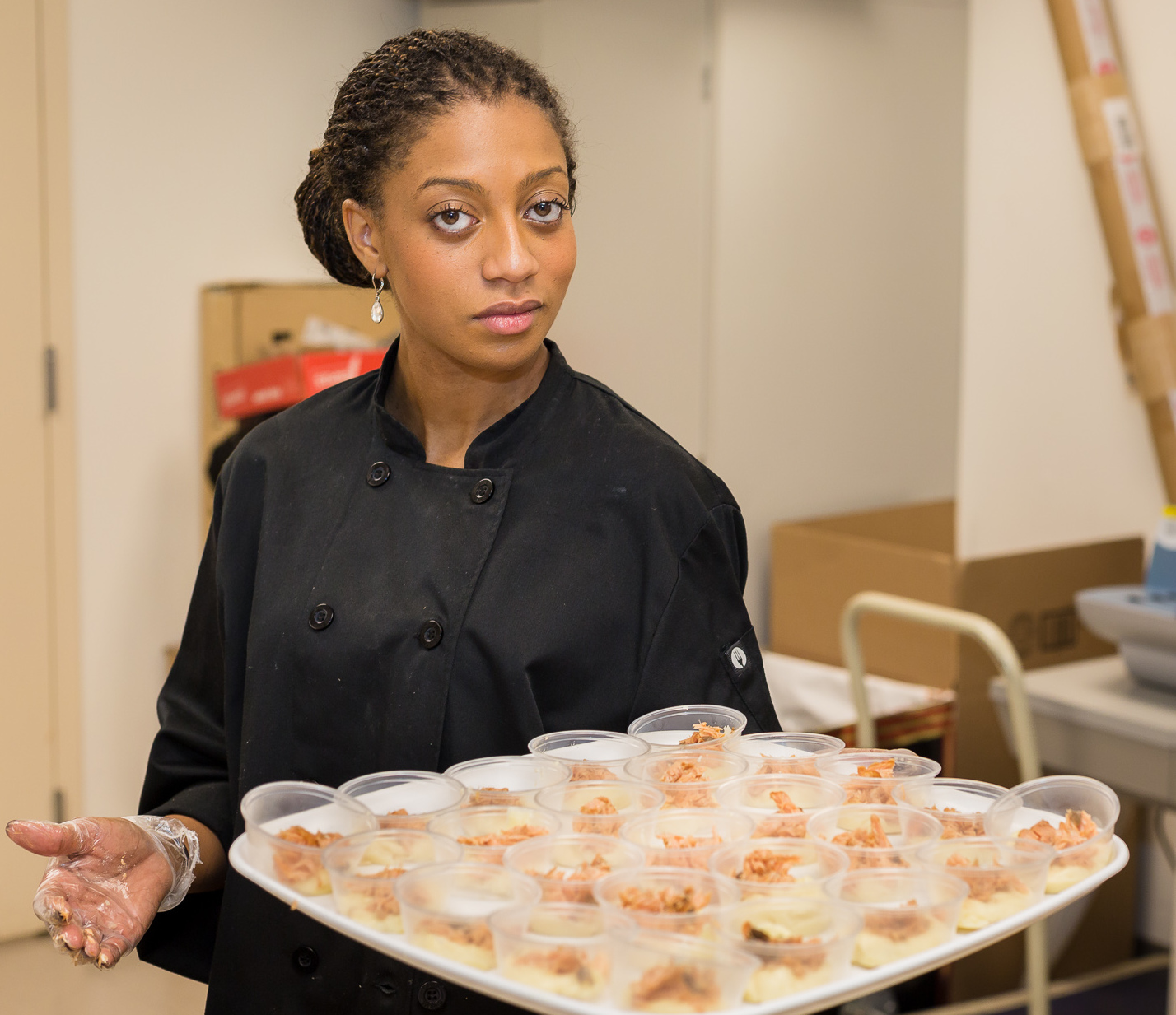 Photo Cred: Lenzy Ruffin Photography
Specializing in multi-cultural gourmet cuisine, we offer dishes sure to delight your taste buds, exceeding your mouths expectations, taking your palette on a food excursion from Brazil to Malawi.
Offering a Gourmet Twist on Worldly Street Food
Savory Hand Crafted Menus
Freshest Organic Meats and Produce
Artistic Presentation
Novel and Eclectic Flavors
Vegetarian Menus Available
Contact us to organize your next event!